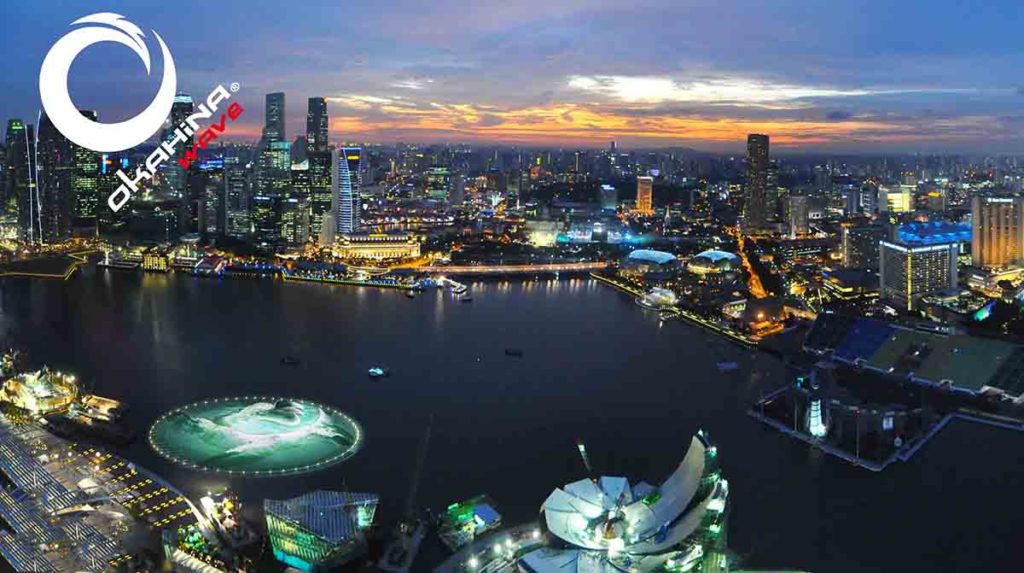 It's probable that we have reached at the end of a first chapter of humanity. We need to carry on writing our book but with new tools, with another way of thinking and consider ecology as a major stake of solidarity. Creating and installing a surfing wave in city centers makes sense from the moment we really start to care to preserve environment.
What are the last trends ?
New temporalities emerged because of increasing free time, which mixes leisure time and working time. People want to practice sport and have fun, not necessarily with the traditional values of the sport such as "efforts" or "performance". The "sport and leisure" supporters are growing. Extreme sports are growing. Sportsmen today want to feel free of any sports affiliation. They are in search of health and escape. And in addition to these desires, they are also looking for more accessibility, acrobatic sensations and share moments with their friends. Wouldn't time be our most valuable asset, since always and for everyone? The citizen becomes increasingly demanding and wants to see the places where he can practice closer to its habitat in order to limit his trips. Sports associations therefore lose out to companies who provide answers better and better adapted.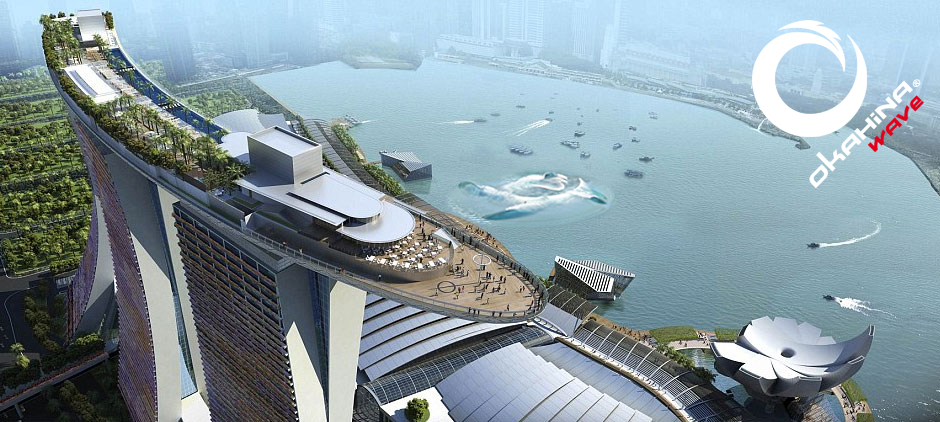 Growing constraints on practices and the environment
Paradoxically, this significant increase of practitioners, who are often strong nature defendants, is in contradiction with the natural sites protection policies and regulations whose role is to supervise and limit the impact of space-consuming activities on the environment. Natural sites, such as canyons or some rivers have more and more difficulties to accommodate practitioners in satisfactory conditions of safety, comfort and respect for nature. In addition to this, climatic constraints and the risk levels of the practice in natural environment are directly restricting in the end the development of certain outdoor activities.
Why surfing is confronted to the same constraints ?
Unlike ski resorts, glide infrastructures are poorly developed. One can compare the current practice of surfing to the alpine skiing before the creation of the ski lifts in the 1930s where people were spending more time climbing on foot or being pulled by horses than really standing on their skis. In surfing it is the same thing, we spend more time we spend more time rowing than actually riding waves. In addition to this, saturation in certain spots such as the Basque coast, are creating risks of accidents, degradation of the atmosphere, exacerbation of localism. Surfers are tempted to move to preserved sites of human impact, causing further degradation of the environment by trampling the dunes and disturbing wildlife. The vagaries of wave conditions, wind, tide, temperature, limit the practice. Lacanau offers on average 44 days of perfect waves in the year when the tide is right, and 120 days of surfing waves, i.e. a third of the year.
Would the emergence of new artificial areas of practice solve these constraints ?
A handful of actors are working to develop artificial dynamic surfing waves, fully artificial processes with concrete basins and significant water filtration systems. These players are almost all Anglo-Saxon, as Murphy's Wave American Wave Machines, Kelly Slater Wave Co., Surf Loch, Webber Wave Pools and the spanish Wavegarden. There is also a new french process : Okahina Wave. A semi natural surfing wave that can be installed in lakes or in other marine environments. This emergence of infrastructures has many advantages: an easier territorial deployment approaching already existing tourist areas and urban areas. This will limit the environmental impact of car travel, avoid damaging natural areas, and bring greater security or greater independence from weather hazards.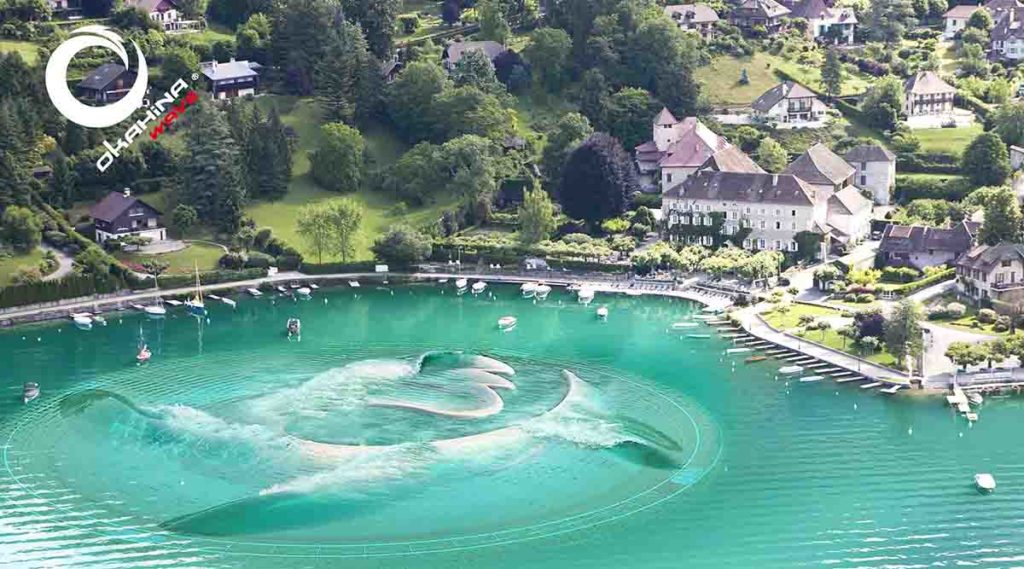 Not at any environmental cost
These benefits can nevertheless be offset by the cost of land, infrastructure investment and high maintenance, but also by landscape integration problems, all the more obvious that these devices take up large spaces and that they can remain for good. These buildings and their operations cannot produce too much CO2 that, beacuse this would nullify the initial benefit by an indiscriminate use of concrete (a carbon material), or energy-intensive filtration systems and water treatments.
A semi natural surfing wave escapes from these constraints, even better, it contributes to improve the environment and enrich the biotope. It can be installed in tourist areas to enrich an existing offer or in urban areas to develop new practices. It answers the expectations of a multiple and larger customer public, who wants to practice sport more and more, who is more and more demanding and increasingly urban.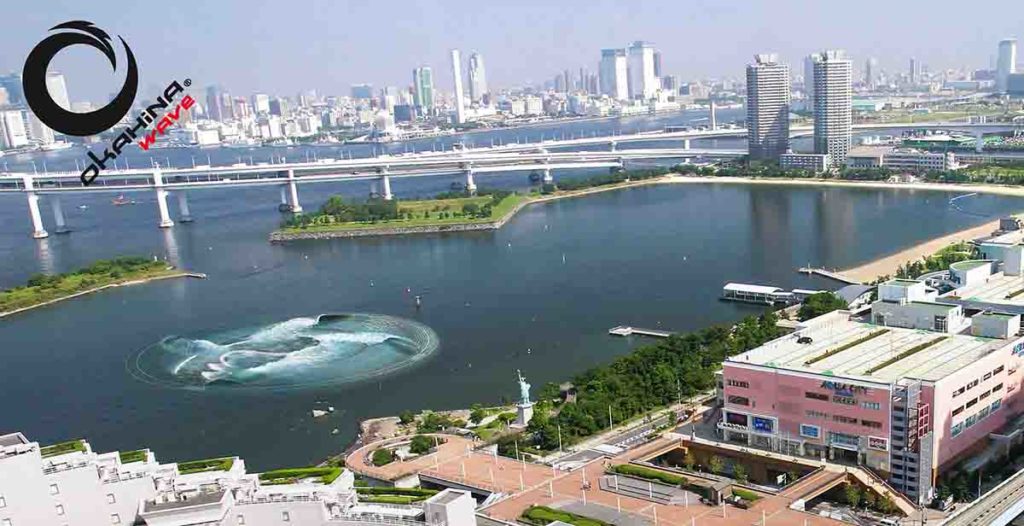 Associating a wave's energy with a city makes sense, because energy is "Life"
The "smart city" is a hot topic. The urban landscape is undergoing a profound revolution, on a technological aspect with a "massification" of digital, but also on a lifestyle aspect. But which cities are we talking about ? Are we talking about cities emptied from the human side, without a single tree in it ? Wouldn't it be better to think the city as a living territory for Nature and Man, as a place for sharing and mixing. A city in which a semi natural surfing wave naturally finds its place, especially as the water bodies in urban areas are numerous and their land value is close to "zero", since unbuildable. A surfing wave installed on these water bodies brings a new and a complementary life energy to the urban bustling and often stressful energy. What's best than a wave to illustrate the power of life ? The wave is a concentrate of energy, a soothing energy that will offer entertainment, refreshing, well-being and pleasure for the people. It will be an harmony with the energy of the youth that needs place to meet and share good times.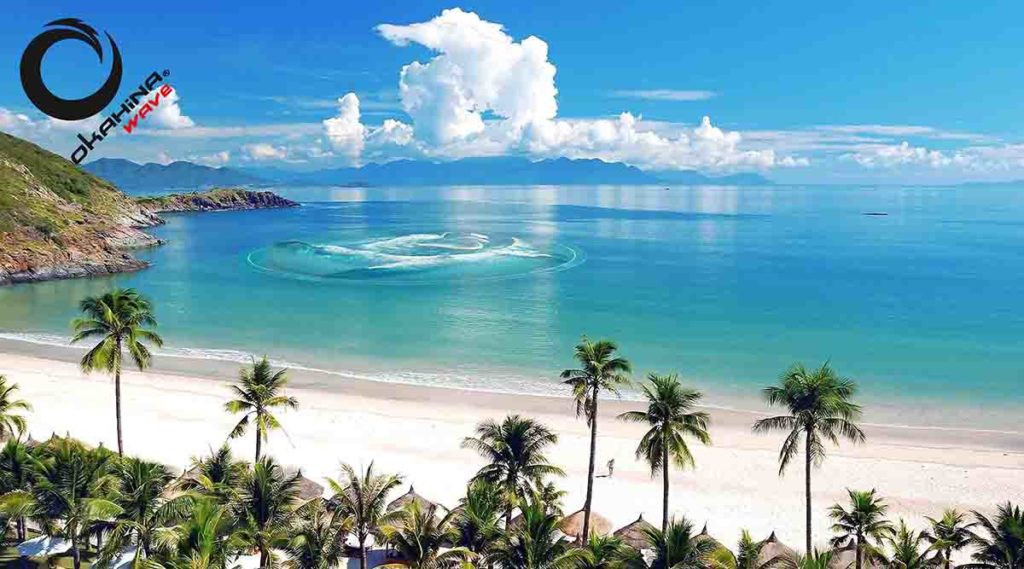 However a surfing wave, even semi natural, will never replace a real session in the ocean with its sea strengths and its spray. And the day when there will be good conditions, I'll be the first to get there. You have to see this wave of a new type as an alternative surfing spot promoting access to practice, limiting the mobility of citizens, preserving natural sites and that can maintain their fitness while enjoying the thrills and the pleasures of a nice ride.
I would appreciate your thoughts on this matter : [email protected]
Laurent HEQUILY currently chairs Waveriding Solution company that develops OKAHINA Wave, the eco-friendly wave for surfing.
Suivez-nous sur Twitter et LinkedIn