OKAHINA WAVE was awarded the « Solar Impulse Efficient Solution » label in March 2021, which distinguishes 1000 efficient, cost-effective and sustainable solutions to the current environmental crisis.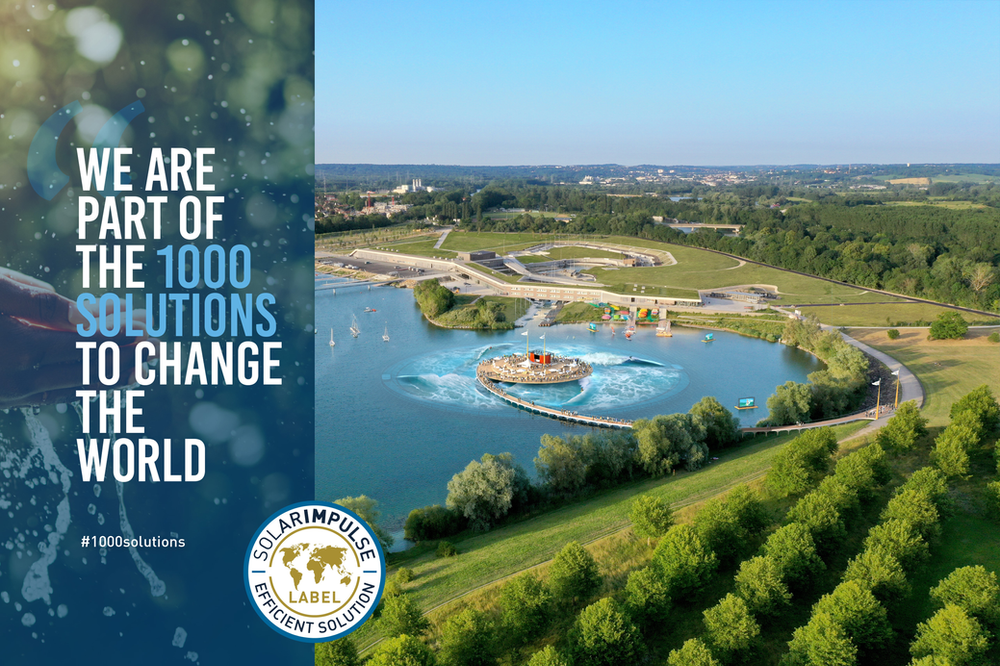 With his Solar Impulse Foundation, Bertrand Piccard has set himself a challenge: to find « 1000 proofs that environmental protection is an economic opportunity ». An ambitious quest for solutions for consumers and industry alike, which he hopes could be integrated into the government's stimulus plan.
Five years of research and the involvement of more than 300 independent experts were necessary to examine each idea submitted, according to criteria of feasibility, financial profitability and of course, environmental impact.
Successful bet. In April 2021, the Solar Impulse Foundation officially certified 1000 economically profitable technological innovations to fight against climate change… including our OKAHINA WAVE!
This label rewards many years of efforts and research to create an eco-responsible surfing wave that limits its impact on the environment, and even creates an ecological added value for the aquatic biodiversity on all our sites.
A wave that combines pleasure, respect for the environment, economic profitability and simplicity of installation and operation.
A place of life for nature and man.
And a total paradigm shift in the world of artificial waves.
Learn more about Okahina Wave « Solar Impulse Efficient Solution » label